Curvy body trans. This is Nina StrongHold. Hi guys. Have you ever noticed that a lot of the trans girls you meet have straight bodies. So from the chest to the bottom of their hips is a straight line? Well I am not that way. I have a very feminine body. I am a Curvy body trans. As you can see in the photo below of course.
Wait. Hey you! yes you the one with your pants still on and staring at my tits. errr. Please look a little further down to see the curves. There you go… no down. NOT TITS. Hips! Yes much better.
Now you can go back to staring at my tits and getting your cock out!
For those of you who did as I asked thank you and I cant wait to see you in the members area of my website.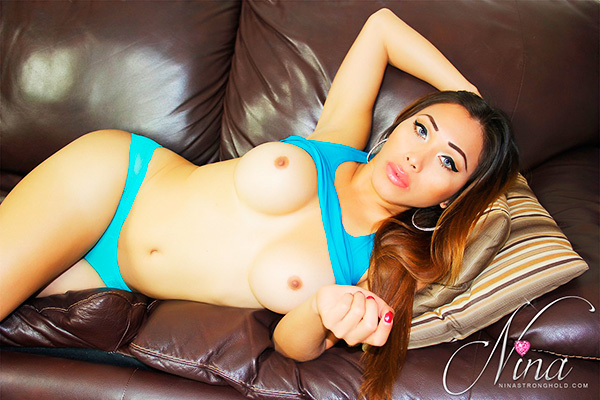 Do not miss out on seeing the rest of this set. Yes I get completley naked and I also show you my nice and soft ass. Please keep in mind that I am a woman and that means 100% passive. Bottom.
For those of you who otherwise want to see more girls. You can click here and check out Naked Shemales.