Naomi Chi spread legs. We have been contacted a couple of times recently asking for more photos of Naomi Chi and this photo in particular for Patrick. Hope you like it as much as we do brother!!
Naomi chi spread legs is a set of her on a sofa starting out in lingerie and then stripping. As you can clearly see she presents her tight little ass hole to the camera and also that big hard cock. By the way her cock measures a nice long 9.7 inches. And when I say hard. That bad boy is like a flag pole needing to be climbed! So get your hands on and and start sliding them up and down to work the lube out of her balls.
Click on the image below to see more of this photo set. Then check out the members area of her website if you also want to see the movies!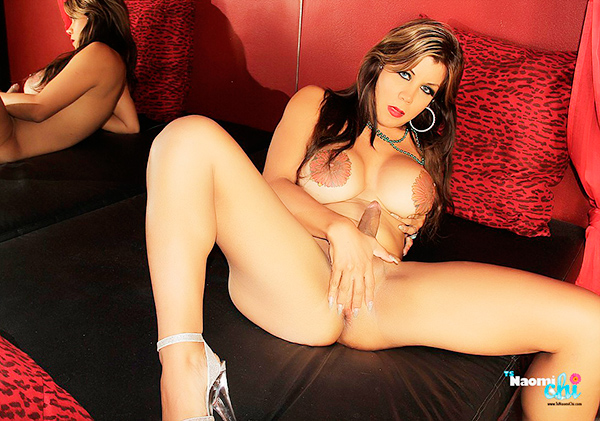 Oh, by the way. Did you note that in this set, Naomi still has her heels on. Talk about a boner popper!
If you still want to see a few more free samples, then click on this. * Hot Shemales Post Naked *
We also have a Profile page for the famous and beautiful Big Titty Trans Naomi Chi. Just click.