Who does not like a woman with snow white cream skin wearing sexy black lingerie? Well now that you are thinking about it. How does it look on Afrika Kampos? She has that perfect alabaster skin and the blonde hair to match. So would you rip that sexy black lingerie right off of her thick body? Would you kiss, suck and tease those nipples?
Can you imagine standing in front of Afrika. Caressing and sucking on her nipples while you remove the clasps in the back of her Bustie? Then dropping it to the floor and reaching down to remove her panties. Most likely at this point her cock has already started to get hard so when the panties get to a certain point her hard cock will pop up! Now without removing your mouth from her nipples. Take her cock in one hand and start stroking it. With your other hand reach behind her and start to gently massage her ass hole.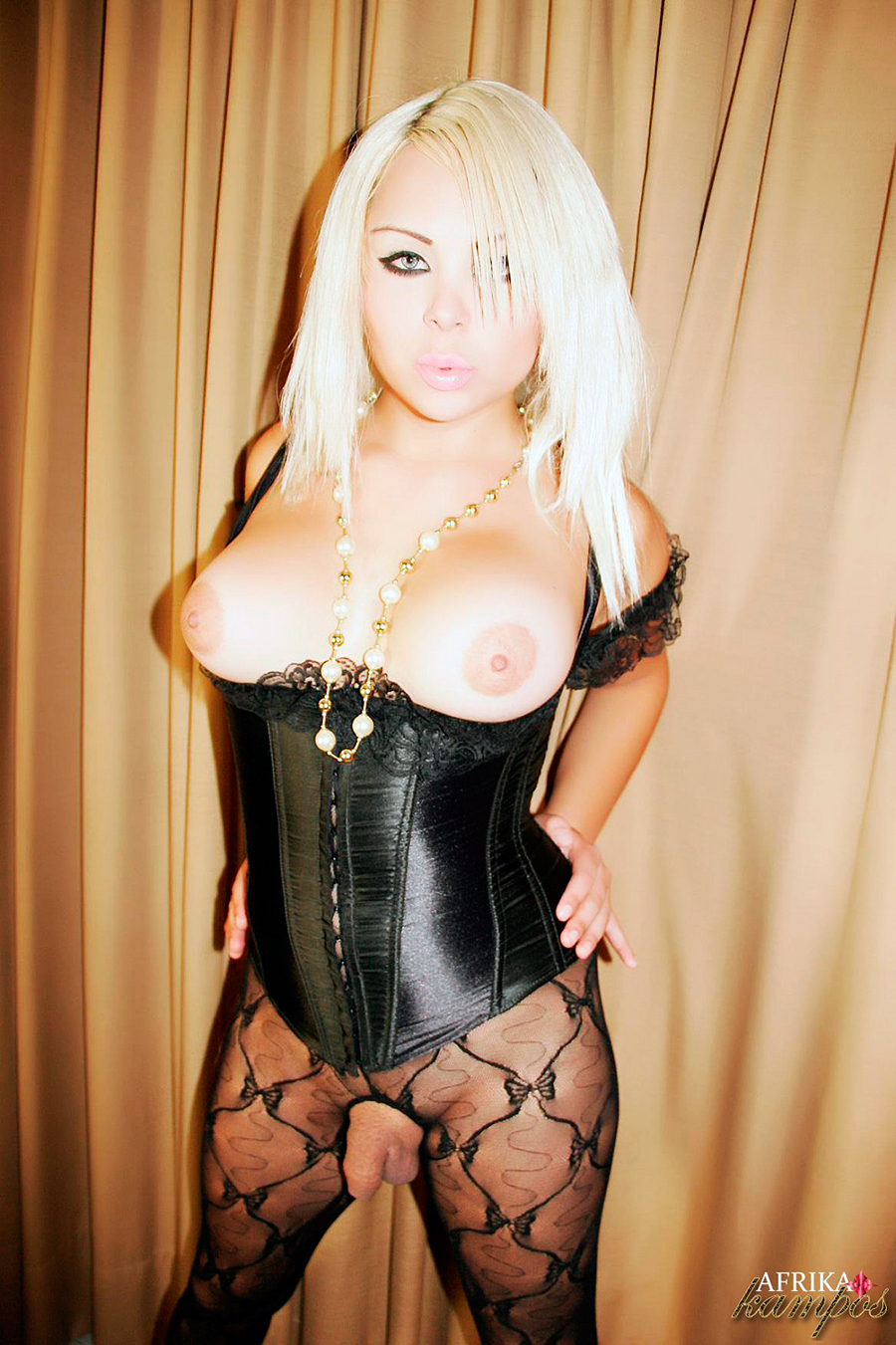 She looks amazing with just the bodysuit on. Her cock sticking out and her ass is starting to open. She is getting hot and ready for your cock. Make sure yours is hard. Drop some spit on it and turn her around. Now bend her over and push the head of your cock against her ass hole. Gently at first.