In my efforts to show you and share with you the hottest shemales naked. I often have to resort to the girls having a bit of clothing on. Simply because I want to keep you entertained. So I wanted to ask if UpSkirt and topless was close enough to naked? I mean you can really see it all in the photo below and it really is an Upskirt and topless photo. Now lets take a look at the photo below of TaniaQ and examine the areas that draw our attention first. I will wait for you guys to chime in!
Exactly. Its that Blue background. Nope. Just kidding. Although it might be that blue skirt that is stuck under her big tranny cock. I mean how hot is that? This is a great photo of Tania and it starts at the Ass and Balls and then moves up to her thick and juicy cock laying there holding her skirt down. As you move further north you get to see her amazing firm tits showing as well. That mouth is the ultimate target to start the day with by driving your cock deep into it and then reaching back and stroking her love pole. Do you see all the hotness that you can get out of an Upskirt and topless photo!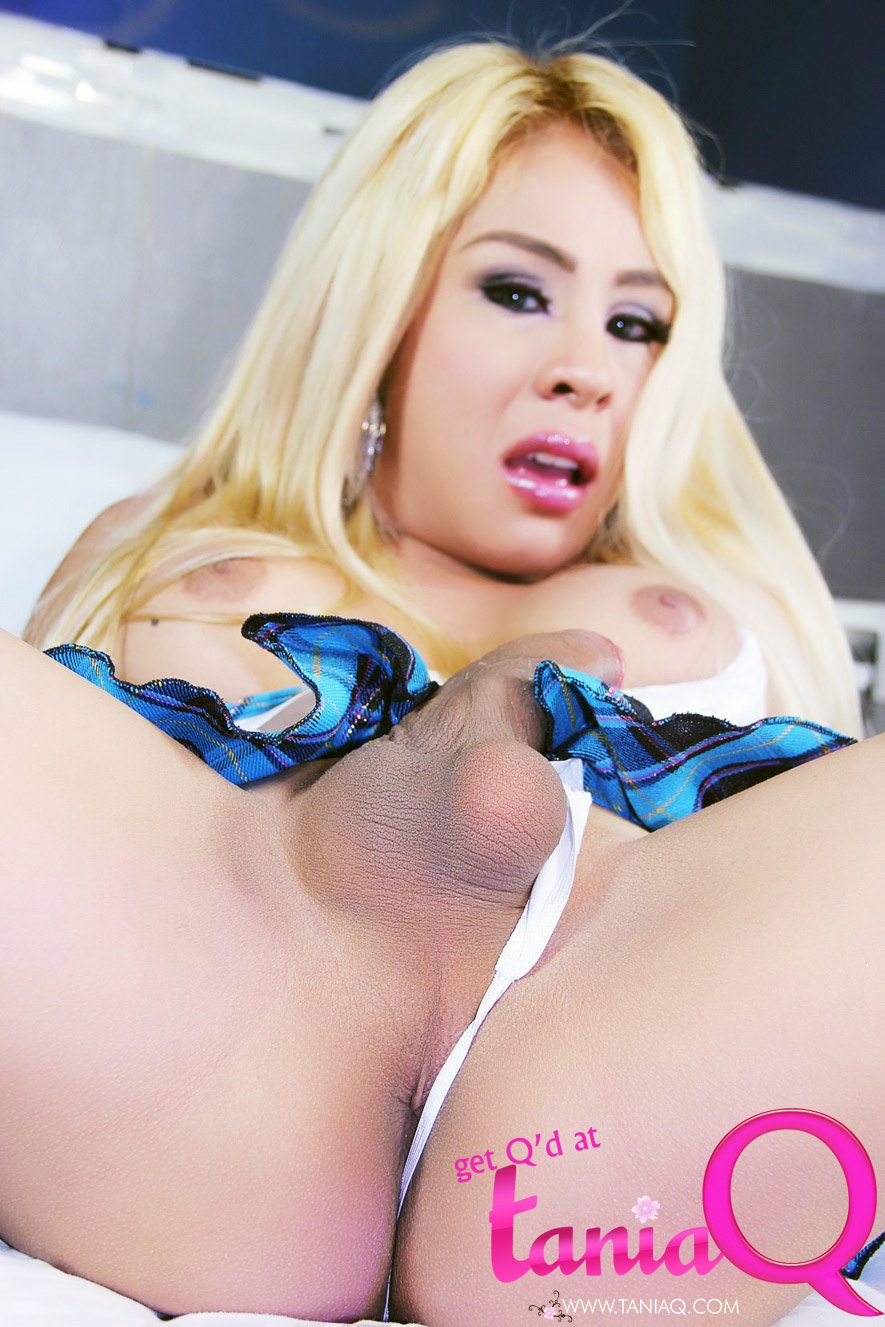 Click right now and shoot your load all over TaniaQ.